2017 Jun 28
#pureImagination
Following is a list of prices and quantities for the second prototype Pure Imagination build. Many of the materials, ie. acrylic, electronics were donated to the project from the fablab, others as part of the Fab Academy inventory/ session resources. For those materials, I checked online sources. The most expensive parts of the build are the chemical components and, shockingly, the silicone for the concrete mold. The silicone mold survives however, and that price would "decrease" with each successive cast. The bioelectrochemical system needs to be optimized for electricity output and material cost, perhaps alternative materials could be found for the cathode, which is where most of the money goes now.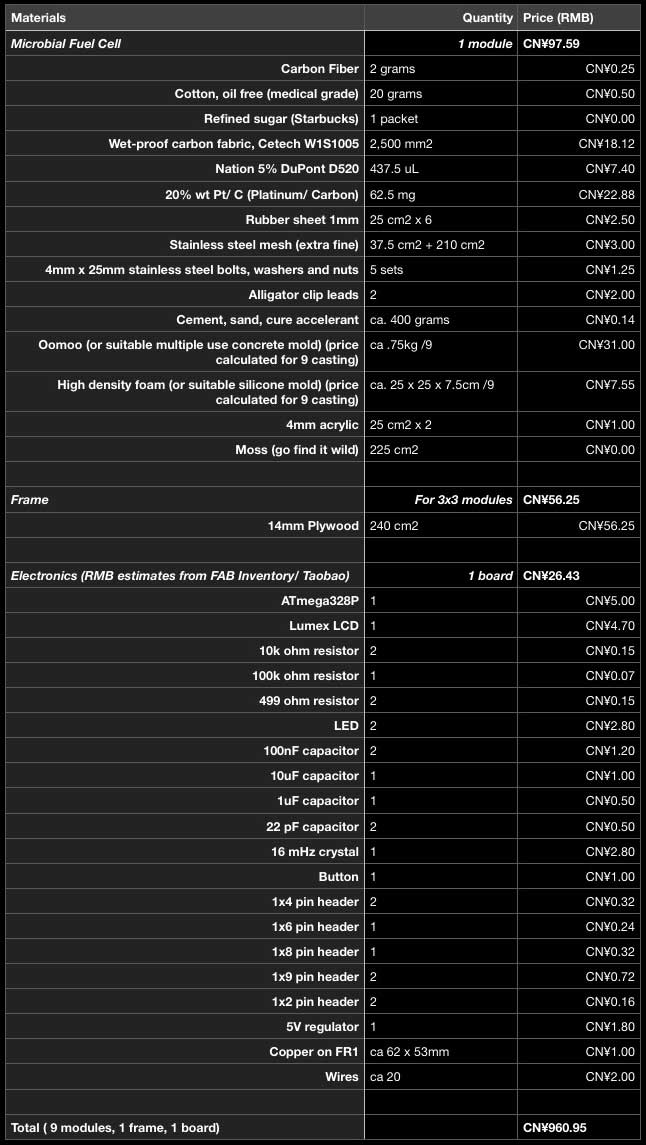 Share this post...
To make the composite surface, I will combine hessian with a two-part resin which takes about thirty minutes to set and five hours to cure. This job is messy business and I did not have gloves or time to get gloves. That was a bad idea, first, not many photos. Second, the resin gets very hot in just a few minutes, trial by fire. Finally, it is nearly impossible to get off your hands. After countless soapings, I resorted to scrubbing my hands with coarse hair brush/ soap combo and then wearing (different) gloves for the next few hours because...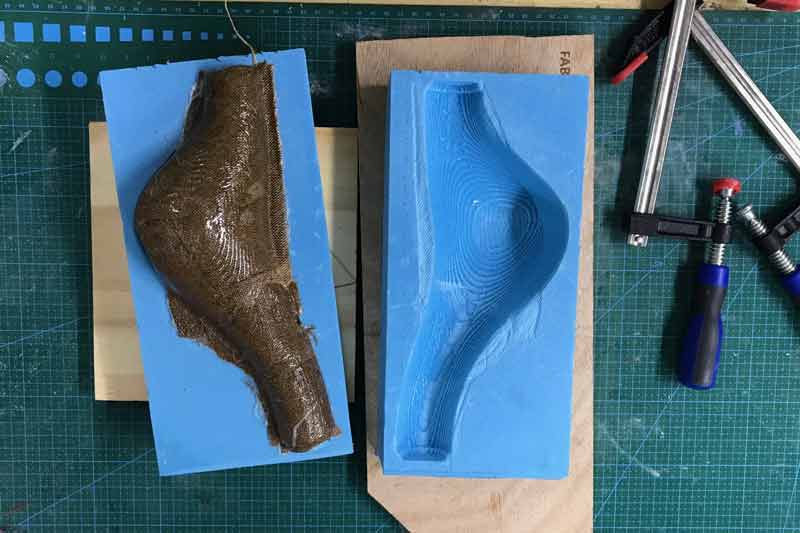 Git is an actively maintained, free and open source, distributed version control system originally developed in 2005 by Linus Torvalds (Linux). Distributed version control systems help software development teams collaborate on projects' source code by maintaining a full history of file changes across a decentralized file system. The distributed architecture maintains a full history of all changes in every developer's local working directory, aka repository. Redundancy. Git is flexible. Git works across all platforms, supports branching and tagging as first class citizens and operations within, such as merging or reverting. Open sites such as GitHub or GitLab are fantastic for...